Blog | Electronic Musical Instruments | Casio | Electronic Musical Instruments | CASIO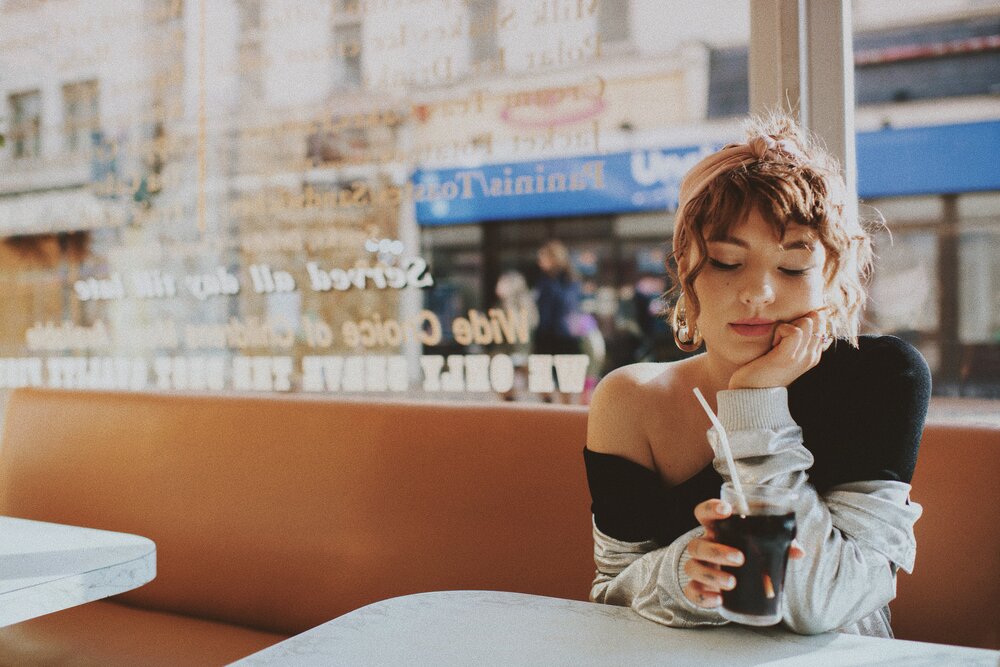 By RVBY
I'd like to look at two aspects of Smart and Stylish that I think have played a key part in my journey. Being a singer-songwriter, Smart and Stylish has some very powerful meanings and something which has resonated with me throughout my musical journey. When I started out, country music was my passion (and will always be), but I had to make a choice and I chose to pursue a career in pop music which could relate to more people. I've not looked back since. 
With my music, I've had to find smart ways to infuse hooks with rhythm whilst also telling my story in a magical way – I absolutely love it when that perfect blend of all three come together! I also think it's super important to get involved with the production side of things and make sure you soak everything up to allow you to flourish and enjoy all elements of being an artist. It's hard to find a way that works with all the producers you meet but I'm extremely lucky that I've found Toby Scott (producer of Hanging On and Wildfire). We really connect when it comes to forming a track and we've both known where it needs to go every time so far.
When I'm on stage I get this feeling that I'll never want to do anything else. I love it when people are engaged, I love feeling like I'm being heard. That's not to say everybody is always listening, but as an artist you have to perform like they are every time. 
I equally love the writing side of music. Going into a session with my head full of emotion which will be poured into something people can dance to, is therapy for me. It's something I feel is super important in my music and I'm glad it is being embraced on a greater level.
Style wise – growing up, some of my biggest musical influences were Stevie Nicks, Madonna and Cyndi Lauper. They all have an amazing sense of style manifested through their fashion and also their effortless poise – particularly in the way they carry themselves as amazing women. I have so much respect for them. Today, I'm finding similar inspiration from artists such as Dua Lipa, Sigrid and Aurora. These incredible artists are carrying the 'Stylish and Smart' torch and I'm very much ready to do the same. 
I've always expressed myself through my look. If I find that I'm frustrated or heading into this hole where I do stop believing.. and it happens a lot… I'll change up my look entirely.  This used to be a difficult thing in terms of branding, however I think people have accepted this is part of everything when it comes to music now. People have accepted that I'll never stop dying my hair because it's something so much deeper for me when it comes to self expression.
My new single Wildfire is a story of love and heartbreak but it's got this strength to it. I remember going into the studio and telling Toby what I wanted to write about. I tiptoed around the fact I was in love with somebody who's heart belonged to someone else. He told me to say exactly that and to not hold back. Now I see the song as my inner alter ego. It's a strong anthem reflecting upon my head and heart!
Another passion point for me where Smart and Stylish really strikes a cord with me, is art. Since I can remember I've been illustrating and painting characters, of which most of the time are mythical and somewhat weird. With my latest music release I was in need of finding myself again which meant going back to this zone of creativity where things used to flow. This for me is where being smart comes into. Tapping into something which is really important for me, and being smart to think that I should start from a place of meaning – art. I created a stop-motion animated video to my new song Wildfire. It was a gamble but thankfully, my label Funnel Music, loved it and thought it was a clever way to offer my fans a deeper understanding of the inner me.
I've never felt more fulfilled with something I've released before in a sense that it's truly showing people who I am. This for me is what being Smart and Stylish is all about. Being able to express yourself in a way that's truly authentic. 
Whether it's me being a performer or a songwriter, I am so lucky to have this rollercoaster career in something I love. For that I have to thank the people around me who have given me so much freedom even when it's been choices that could go one of two ways. 
If you can stay true to yourself while doing something which requires so many opinions from other people then I think you'll be just fine. I am doing something I love, sometimes I'll wonder if it's making me happy or if the likes of social media are making me resent this dream that I have. But then I always say to myself that I'd rather be on the t-shirt than wear it – this for me is being Smart and Stylish.
Follow RVBY and check out her new single Wildfire here.
Facebook | Twitter | Instagram
Follow Casio Music UK
Facebook | Twitter | Instagram